World Affairs Council 2012 Conference Print Design
San Francisco Bay Area branding, print design and web design company, Project6 Design, has completed its branding and design work for the 2012 World Affairs Conference - Navigating in a Shifting Global Landscape.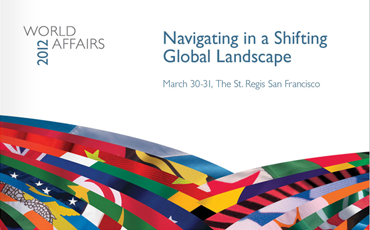 WorldAffairs is a conference event designed for all global citizens who care about the world in which we live and want deeper insight, understanding and context surrounding critical issues of the day to weigh choices, seize opportunities and seek solutions. Project6 took these ideals to heart, and created a design direction for the Conference that spoke directly to WAC's broad audience of 'global citizens', while establishing an overarching brand look and feel that could be utilized and updated in the years to come. In this vein, Project6 developed the WorldAffairs 2012 direct mail print designs and worked to create email design templates and other marketing materials that would set a cohesive statement for this year's conference.
Conference Invitation cover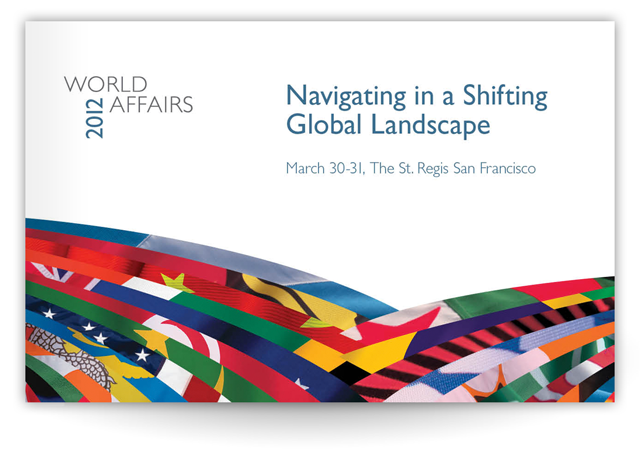 Conference Invitation interior spread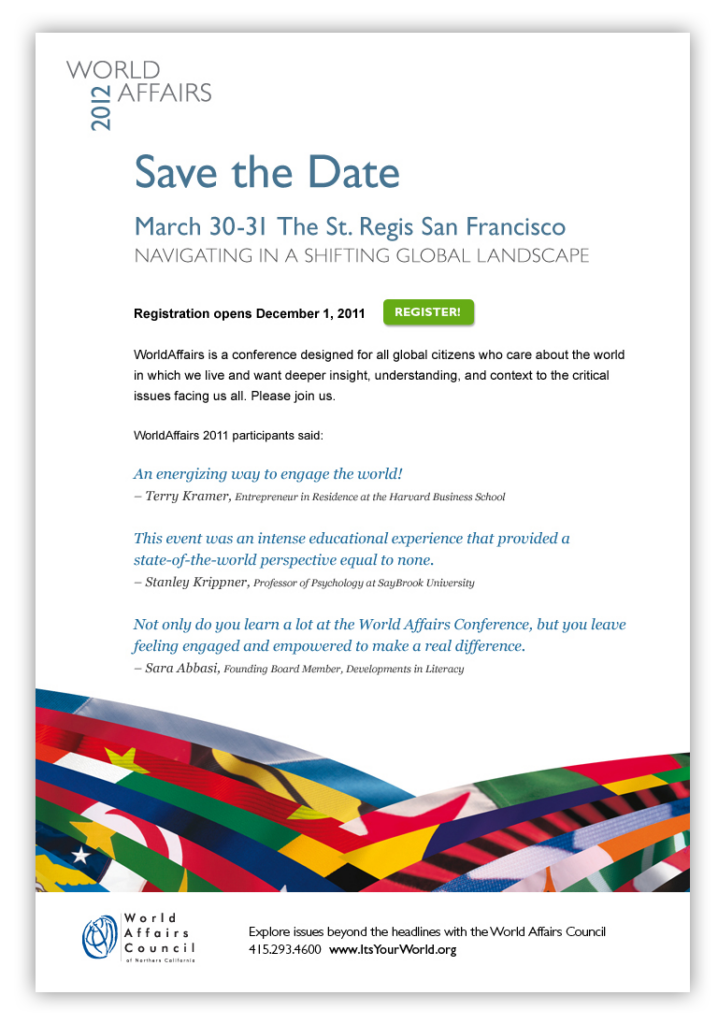 Other design work by Project6 for the Northern California World Affairs Council.