Responsive Website Design and Branding For Pharmaceutical Biotech Company
San Francisco Bay Area branding and graphic design agency, Project6 Design, is proud to announce the unveiling of a new brand and website for innovative biotech vaccine company PaxVax.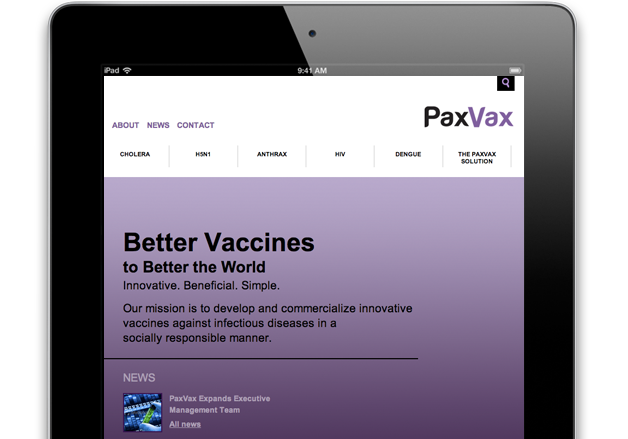 The new design highlights the diseases that PaxVax fights with its innovative technology, and a rollover map that features hotspots around the world where the company's work will have the greatest impact. The design also includes a reworking of the PaxVax logo and updating the company's brand identity and color palette.

Site visitors can now find information about the vaccinations that PaxVax is creating, including updates about their clinical trials, and useful information about the most common virulent infectious diseases and the risk they pose worldwide. It also gives an understanding about the company's desire to provide both financial and social returns with their double bottom line business.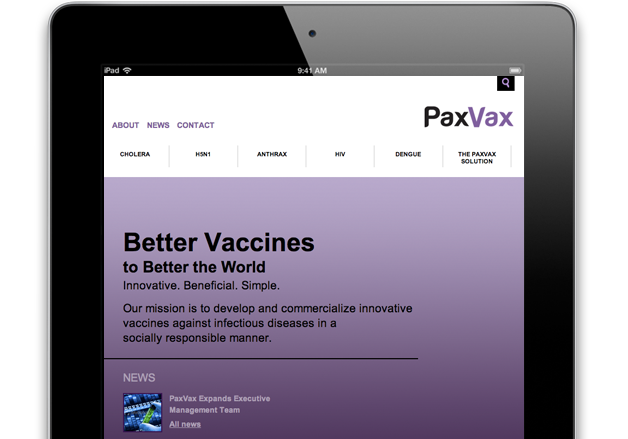 The new site was build using the Drupal content management system (CMS), a core strength of Project6 Design's web development team. Drupal is a free, community-based CMS web development platform used by organizations small and large, including Sony Music, AOL Corporate, Popular Science, Fast Company and the White House to name a few.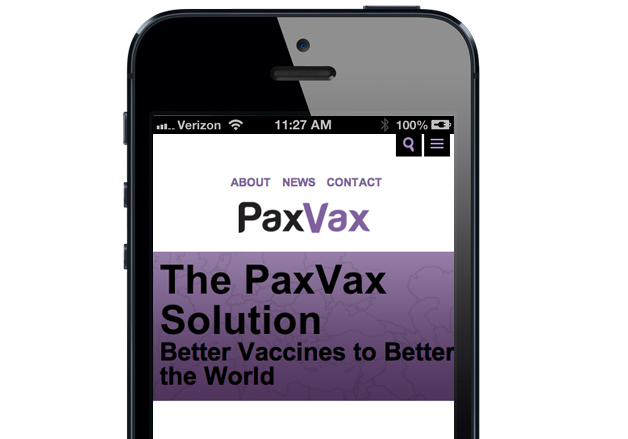 "Working with the Project6 Design team really helped us reach a new level for our brand," said Nima Farzan, Executive Vice President & Chief Operating Officer of PaxVax. "They understood our need for differentiation in the highly competitive biotech marketplace. Project6 was also able to highlight our innovative vaccine technology while not losing the social perspective of what we do. We are getting great feedback on the brand and the website and are really pleased by the results."
"PaxVax is hoping to change the world, to be a game-changer with their vaccination technology," says Project6 Design Founder and President, Esten Sesto. "We wanted the new brand to make them more relevant in the pharmaceutical marketplace, yet in a way that differentiated what they do. We're really excited that the new brand is being well received and look forward to watching PaxVax grow."