Project6 Design Wins GOLD Award for Luxury Home Automation website
Project6 Design recognized for prestigious interactive media award.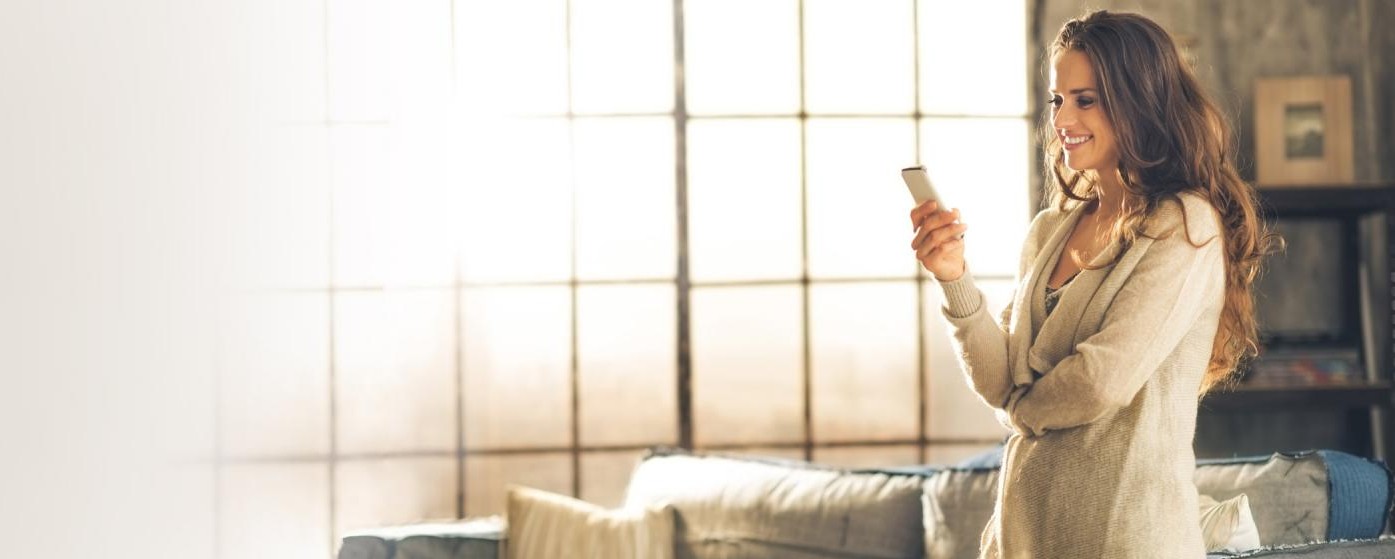 The Horizon Interactive Awards, a leading international interactive media awards competition, has announced the 2016 award winners to highlight this year's "best of the best" in interactive media production.
Project6 Design was recognized for their excellence with a gold award for the Corporate & B2B ELAN Home Systems website.
Project6 created a customizable design system utilizing Drupal as the CMS. Using longer scrolling pages with a flexible modular system, the new website design allows ELAN staff to add or edit sections with ease. The new look and feel is elegant and modern, uncluttered and light. To correct the outdated dealer information, Project6 created a custom dealer locator to pull from the Core Brands database on an automated schedule. As well, a custom feed of products updates the website automatically, creating all product pages on the website and populating all content on those pages. The result is an up-to-date, mobile-friendly website that reflects the true character of the ELAN brand.
With a clean, elegant, modern design, the new website mirrors the luxurious ELAN brand and tells its unique story. The new responsive site employs scrolling parallax pages that layer compelling information. Improved functionality makes it easier for dealers to be found and products to stay up to date. Custom, responsive templates built on the Drupal platform provide visitors with a consistent experience across desktop, tablet, and mobile devices while allowing ELAN administrators to quickly and easily update their content. The result is a mobile-friendly opulent, polished, and sumptuous experience that reflects the true character of the ELAN brand.
The 15th annual, international competition saw over 1200 entries from around the world including 40 out of 50 US States and 20 countries including: Australia, Bangladesh, Canada, Germany, Greenland, Hong Kong, Ireland, Italy, Malaysia, Portugal, Qatar, Russia, Singapore, Spain, Sri Lanka, Taiwan, Turkey, UK, Ukraine and Uruguay.
An international panel of judges, consisting of industry professionals with diverse backgrounds evaluated categories ranging from online advertising to mobile applications. The 2016 winning entries showcase the industry's best interactive media solutions including web sites, mobile applications, print media, interactive displays, public exhibits, online advertising, video, email and more.
"The 2016 competition represents an outstanding execution of industry trends in terms of strategic online solutions and integrated campaigns through multiple media," Said, Mike Sauce- Founder of the Horizon Interactive Awards. "Many of our top award winners have continued to stay on the cutting edge of technology while maintaining the high bar for visual design. We're continuing to see web sites that harness the power of the immersive online experience while coordinating across multiple delivery channels. Design is also continuing to evolve where you are seeing an equal blend between form and function and those 2 elements are combining to deliver digital solutions that not only look fantastic but have a real purpose. It is clear that digital creatives are paying close attention to performance across all media, brand identity, user purpose and the utility of the solution."
The Horizon Interactive Awards holds the competition each year with the winners being announced the following April.
About the Horizon Interactive Awards
In its 15th year, the Horizon Interactive Awards was created to recognize excellence in interactive media production worldwide. Since 2001, the competition has received tens of thousands of entries from many countries around the world and nearly all 50 US States. Each year, those entries are narrowed down to the "best of the best" to be recognized and promoted on and international stage for their excellence. The judging process involves a blend of the Horizon Interactive Awards advisory panel, an end user panel and an international panel of volunteer judges consisting of industry professionals. Winning entries have been dubbed the "best of the best" in the interactive media industry.