Drupal Website Design and Development for PREA Resource Center Document Library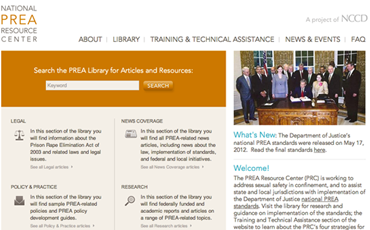 The PRC website offers an extensive library of information about the Department of Justice's national PREA standards and the law, research on sexual abuse in confinement, and evaluation of practices and procedures.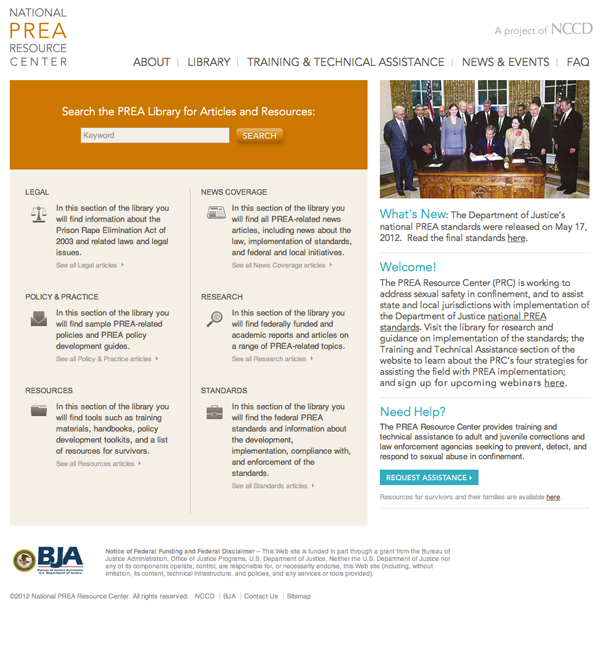 The PRC website was built using the Drupal content management system (CMS), the world's most widely-supported, open-source CMS and a core component of the vast majority of Project6 Design's web development work. Leveraging Drupal to manage the PRC library was an integral part of the project, since it enables the PRC team to add, edit, or delete web site content quickly and easily and manage relationships of different types of content.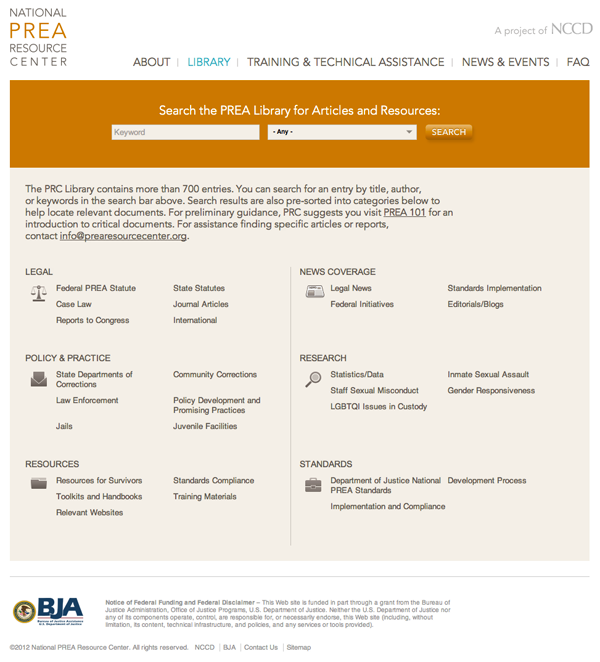 "Project6 has been thrilled to partner once again with NCCD on another very inspiring website," said Esten Sesto, President of Project6 Design. "We are really proud of how the PREA Resource Center project utilizes both the great design and information architecture that Project6 always strives to deliver to highlight their meaningful work."