Drupal Website Design and Build for Game Localization Company
Project6 Design, a top San Francisco Bay Area branding and web design company, proudly launches the redesigned website for Language Automation, Inc. (LAI).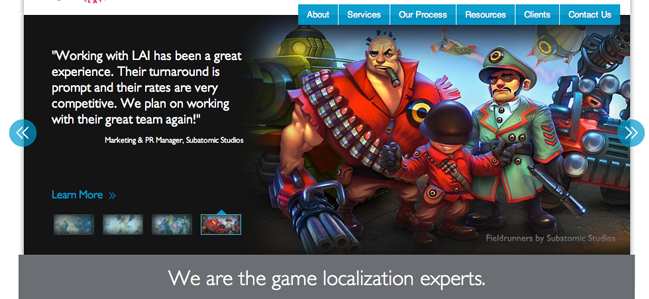 "We are extremely pleased with the work that Project6 Design did on the remake of our website," says David Lakritz, CEO and President of LAI. "We can now project and articulate our message to our target market more effectively than ever before."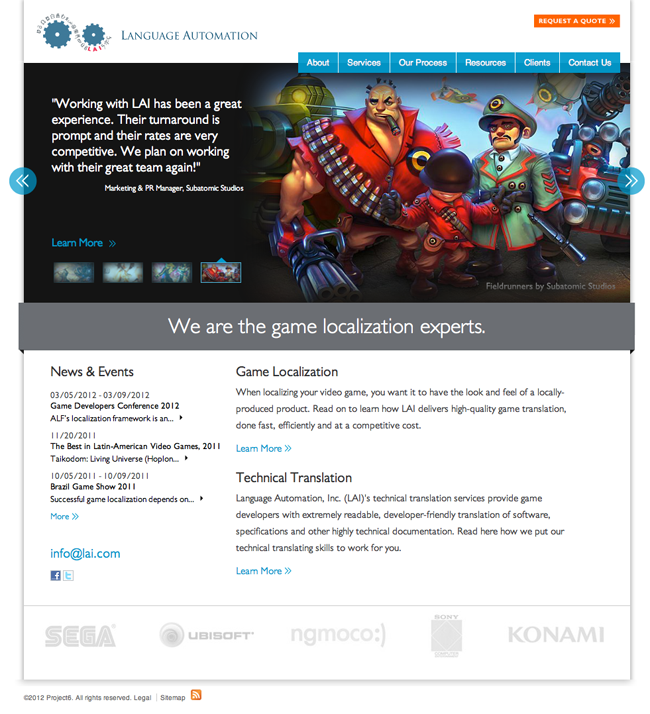 The redesigned site was built using the Drupal content management system (CMS). Integrating a CMS for the website was an important aspect of the project, and is a core component of the vast majority of Project6 Design's web development work. The CMS enables the LAI team to easily update content and keep the website fresh and relevant. Drupal is the world's most widely-supported open source CMS and is used by the White House and many other high-profile organizations to manage website content.
"Project6 is honored to have worked with LAI in creating a strong web presence that reflects their stature in the gaming industry," says Esten Sesto, President, Project6. "Our goal was to provide a web design that connects with their users in a meaningful way, and built with the Drupal content management system so they can easily maintain it themselves."