Project6 Launches Crown Moving Drupal Website
Crown Worldwide Moving and Storage launched it's new site today, designed and developed by Project6 Design.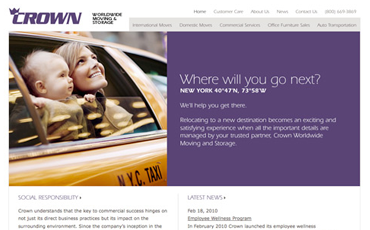 The site also is built using the Drupal content management system (CMS) which makes changes throughout the website quick and easy. There are custom areas of the website for their customers to access their information and an online calculator is coming soon.