Project6 Design Publishes Drupal CMS Installation Profile
Project6 Design has drawn on years of expertise as a top Bay Area Drupal agency to create the P6 Profile, an installation profile for Drupal comprised of over 70 of its favorite modules and their optimized settings.
"Every developer has their own list of favorite Drupal modules and their way of configuring them. We do too, but we do not want to spend hours on this repetitive task. That's why we created the P6 Profile," explains Osman Gormus, Lead Developer at Project6 Design. "Enabling a module is just not enough. We have compiled all our past experiences and our findings from our research into this installation profile. It includes the most common features and functionality that almost every robust site today is expected to have."
The important contribution of the P6 Profile to the Drupal community further establishes Project6 Design's position as leading Bay Area Drupal specialists. The award-winning design agency has developed websites using the Drupal Content Management System (CMS) for The University of California, San Francisco (UCSF) School of Dentistry division, UCSF Student Academic Affairs division, Lawrence Berkeley National Laboratory's Environmental Energy Technologies Division and many others.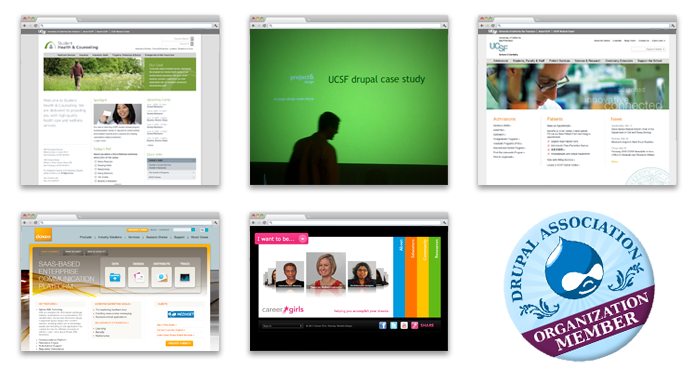 "These days, a content management system is required – it's not even a question anymore – and the Project6 team has found Drupal to be the best, most flexible tool for mid-sized and large projects," says Esten Sesto, President, Project6 Design. "We created the P6 Profile to make our work in Drupal, and hopefully your work as well, even easier."
Project Design is active within the San Francisco Bay Area Drupal community and is often a featured presenter at the monthly SF Drupal Group meetings. P6 also sponsors local events like the Berkeley Area Drupal Camp (BAD Camp).