Project6 Design Launches New Website for Organization Aimed at Helping Young Women Explore Career Paths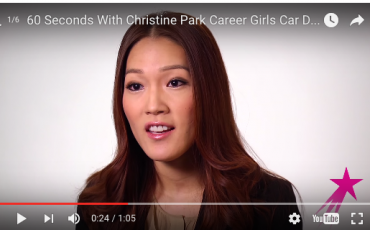 San Francisco design agency Project6 Design is pleased to announce the launch of a new website for Career Girls. Career Girls is a free resource aimed at helping girls and young women explore a wide range of career paths through a collection of inspirational videos with female role models, from musicians to astronauts. Users can find new careers added weekly, each including an overview, fact sheet, and explanation of educational paths that answer the question "How do I get there myself?" The San Francisco-based nonprofit also provides lesson plans for educators, making it easy for leaders to inspire girls to attain their dreams and goals.
Career Girls may have started with limited content. However, the organization's website now features over 7,000 videos in addition to tools for educators and community articles. Thanks to active social media outreach, Career Girls now receives millions of visitors. However, the previous website's Drupal web design was so out of date that it was no longer supported. Not only did the old CMS make for clunky administrative work, but it also posed increasing security risks as the lack of support meant holes were no longer patched. In addition to an outdated backend, the previous website's design failed to highlight the depth of available content—a big problem for a web presence aimed at engaging and inspiring each visitor.
The Project6 team started by first bringing Career Girl's content management system up to speed, providing administrators a streamlined, simplified way to add new content. The website was redesigned with an entirely new homepage experience; instead of diving directly into content describing different role models, visitors are now invited to explore the idea of different careers. After choosing a path, they're then shown role models and supplemental information that match each selection. For visitors who aren't sure what to pick, Project6 designed a simple form asking girls what they like, from working with numbers to performing, before suggesting more tailored options.
Visitors to the Career Girls website are now immediately engaged by a carousel featuring thumbnails of different videos. To explore, they can choose from a drop-down menu of different careers, or answer questions. Content can be filtered by date, popularity, featured, or visitors can search the thousands of videos based on their interests. The new website delineates between information for girls, educators, and community with a brightly colored menu, so those hoping to help inspire have an equally easy time finding what they need. Finally, the new website is mobile responsive, so that a teenager viewing career info on her phone will have the same user experience as when she uses her desktop computer or tablet. Project6 Design also design the Career Girls brand design.