Project6 Design Launches Childeren's Book Press
Children's Book Press, a San Francisco based non-profit launched a new website today.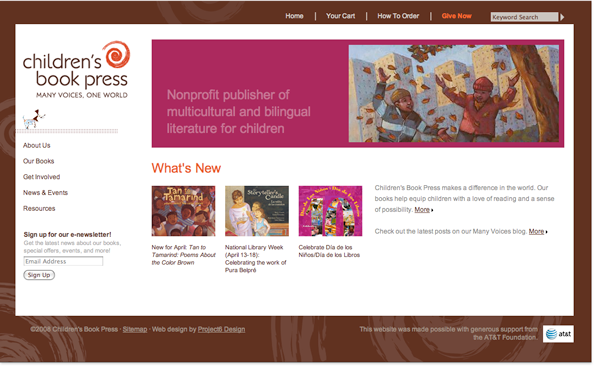 For Children's, P6 designed their brand (logo and stationery system) and their website. Part of the project was pro-bono. Their website also included the integration of a content management system (CMS) called Drupal, which allows easy maintenance of the site.