Non-Profit Dyslexia Resources Website Design and Drupal Development
San Francisco Bay Area graphic design firm Project6 Design, Inc is proud to support the dyslexic community with the launch of a new website and Drupal CMS for the non-profit organization Headstrong Nation.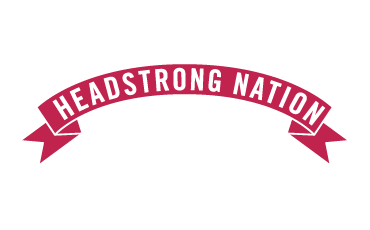 Headstrong Nation sought to refresh the brand identity and significantly enrich the existing Headstrong website with tools, resources, facts about dyslexia, and stories about and experiences of people with dyslexia. While searching the best graphic design firms in the San Francisco Bay Area, Project6 Design, Inc. rose to the top. With over 12 years of expertise in working with nonprofits including Goodwill of San Francisco, The Siebel Foundation, United Way of the Bay Area, and many others, the decision was easy. The Headstrong Nation team were deeply attached to pieces of their original logo, yet wanted an refreshed look, so Project6 chose key elements from the existing brand toolkit, expanded the brand's color palette, and extended a new interpretation of the identity to the website.
The redesigned site, whose audience includes both dyslexic adults and parents of dyslexic children, offers a user experience steeped in video and visual resources. Video plays in context or opens at a larger size in an overlay screen — giving the user immediate access to rich visual content. Interactive assessments allow individuals to map their strengths and attitudes as a graphic "star" that they can share via email or social media or save and return to later to measure their personal progress. The blog channels videos that describe the work that Headstrong Nation and other organizations are doing to within the dyslexic community, as well as conversations with famous dyslexic entrepreneurs such as Richard Branson and Steven Spielberg.
The relaunch of the site coincided with the publication of Foss's new book, The Dyslexia Empowerment Plan: A Blueprint for Renewing Your Child's Confidence and Love of Learning. "Project6 rejuvenated our brand while retaining the spirit of our original identity," said Foss. "I wanted a design team that would put the preferences of dyslexic users first, and could embrace a non-standard approach of building a narrative through video and images and making text take a back seat. Project6 delivered on that. Their design and in-house technical expertise clearly makes them on of the top web design companies in the Bay Area."
The Headstrong Nation website is built with the Drupal content management system (CMS), an enterprise-level, widely supported open source CMS. Drupal is used by the White House and several other high-profile organizations. The Drupal-driven website enables Headstrong Nation administrators to quickly add and edit content, create blog posts, and keep features up-to-date.