Drupal Website Design and Development for Litigation Graphics and Trial Strategy Firm
Award-winning San Francisco Bay Area development and web design company, Project6 Design, is proud to announce the launch of a website for Cogent Legal.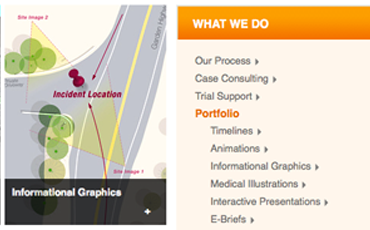 The site also included a client login area for Cogent's clients to login and view secure documents related to trials. This website, as with most Project6 development projects, was built using the Drupal content management system (CMS), the world's most widely-supported, open-source CMS.