Two Websites honored with Standard of Excellence Award for SF Bay Area Firm
San Francisco Bay Area graphic design firm, Project6 Design, has been awarded two 2015 WebAwards. Standard of Excellence Awards were received for both the Rosendin Electric and Trihydro Corporation websites.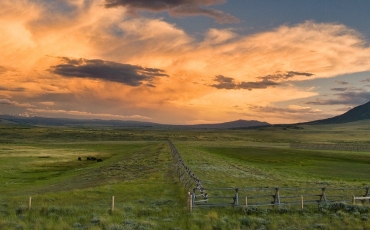 The Web Marketing Association is the producer of the WebAward Competition. Now in its 17th year, the WebAward program is the longest running annual website award competition dedicated to naming the best websites in 96 industries while setting the standard of excellence for all website development.
Nearing their centennial anniversary, Rosendin Electric has grown from a Santa Clara-based motor winding company that serviced their immediate agricultural community into one of the nation's largest private electrical contractors. Rosendin Electric's former site was nearly a decade old and failed to communicate their position as industry leaders implementing cutting-edge technology. Site administrators lacked the tools to highlight news or engage visitors with portfolio highlights of their more popular projects. The site offered little support or information for Rosendin Electric's many subcontractors, leaving both industry partners and employees to struggle with an ineffective workflow.
Their new website features a new portfolio section that highlights both current projects and their international reach while an extensive "About" section maintains a strong sense of their proud history and company culture. The site's architecture was overhauled to drive user engagement with streamlined navigation. To meet the client's needs for greener and more efficient operations, Project6 implemented an innovative subcontractor portal that provides a simple, centralized location for communication with industry partners. For a more efficient administrative experience, Project6 migrated Rosendin Electric to a Drupal content management system (CMS). The new Rosendin Electric website speaks to both the partners and communities they serve while supporting the brand's position as leaders in their industry.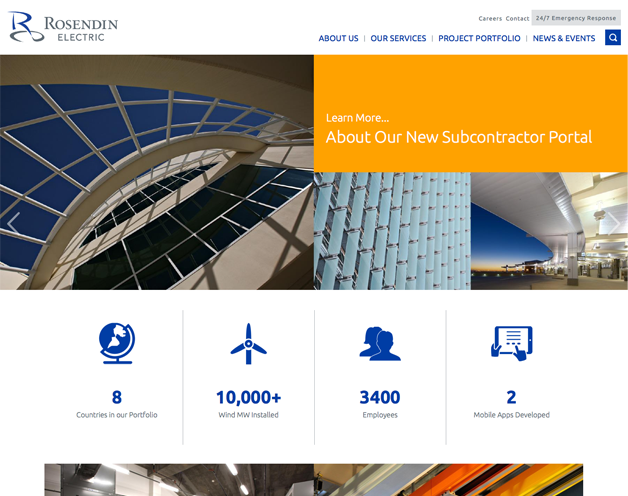 Trihydro Corporation is a leading provider of environmental engineering services. Based in Laramie, Wyoming, this organization has grown to tackle challenges on a worldwide scale, but their previous site didn't convey their position as innovative leaders in environmental engineering. Project6 embraced the challenge by selecting the Sitefinity CMS for its ability to leverage a robust amount of content and media across a responsive website. In restructuring the site architecture, the website now promotes equal attention to each of Trihydro's services and markets and giving any prospective clients a streamlined path to identify the sectors that interest them most. By using a new modern design, captivating images of real Trihydro employees in the field and intuitive navigation, the result is a unique user experience. Combined with custom imagery and a modern, open feel, the new Trihydro site reflects their position as a global firm without losing the sense of their commitment to clients or their company culture.