Project6 Wins 2012 Digital PR Awards for Best Nonprofit Website Redesign
Winner: National Council on Crime and Delinquency - NCCD Website Redesign. Beats Charles Schwab, Experian, and KB Home.
Looking at a redesign as an opportunity to strategically reposition the site within the organization and to attract a wider audience by increasing visibility to the public, the NCCD set the following objectives: Reflect the quality of NCCD's work and build upon its reputation as a leading nonprofit organization in the social justice arena; bring the agency's three Web sites together into one visually unified site that clearly conveys what the organization does; exhibit the NCCD's expertise and market its services; and make NCCD's publications and research more accessible and searchable.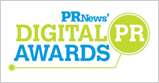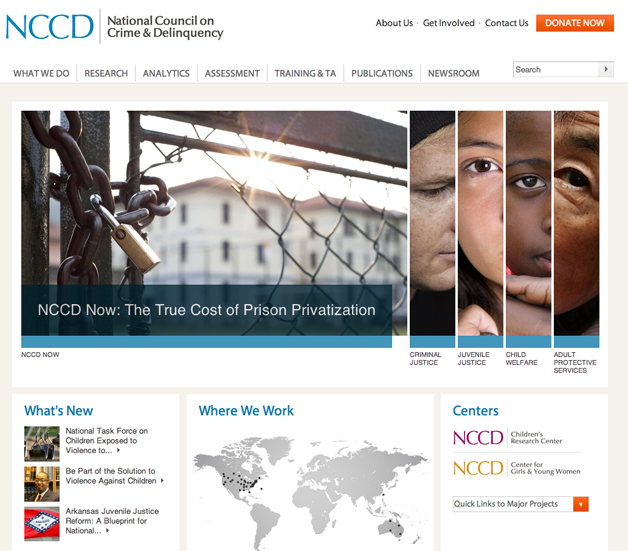 Executed by the NCCD team of Renee Plog, Erin Hanusa, Michelle Ghafar, Alex Busansky and Kathy Park, and developed by local web design company Project6, the site included a comprehensive publications library; an interactive map with short descriptions of projects; social networking capabilities (Facebook, Twitter, sharing, tagging, bookmarks, etc.); a blog; RSS feeds, videos and podcasts.
In two months after the site launched on May 14, 2012, the average number of daily visits to the site jumped from 130 to 225, but when coupled with the site visits from two projects
Web sites that launched around the same time, that number jumped to 450. Since the site launch, the NCCD received 75 new Twitter followers and 40 new Facebook followers—nearly triple the prior rate of new followers.
Charles Schwab -- What I've Heard
Experian Hitwise -- The New Hitwise
KB Home -- The Reimagined KBHome.com
Spectrum -- Relaunching the Online Face of a Global Leader in Oleochemicals Production