Project6 Helps the San Francisco Department of Public Health With Ad Campaign
The San Francisco Department of Public Health (SFDPH) came to Project6 Design with a need for a marketing campaign to increase awareness of the influenza virus and pandemic flu.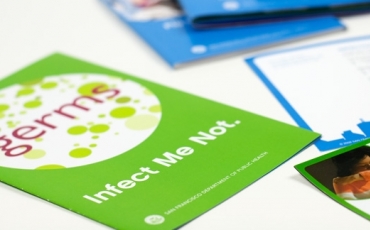 Project6 design agency created a strategic messaging campaign platform, then built the branding, graphic design, and print production around those key messages for a successful campaign. The results of the project was an award-winning "Infect Me Not" messaging campaign that was carried through in various media throughout the SF Bay Area prior to flu season: Business toolkits, CD/DVD, brochures, handbook, bus posters (inside and outside), bus shelter posters, magnets, etc. The non-profit campaign won a Silver International Davey Award in 2009 for creativity and effectiveness.