Project6 Design Honored as One of the Best in the San Francisco Bay Area with Three New Website Design Awards
San Francisco Bay Area graphic design firm, Project6 Design, has been awarded three Silver Communicator website awards in the 22nd Annual Competition.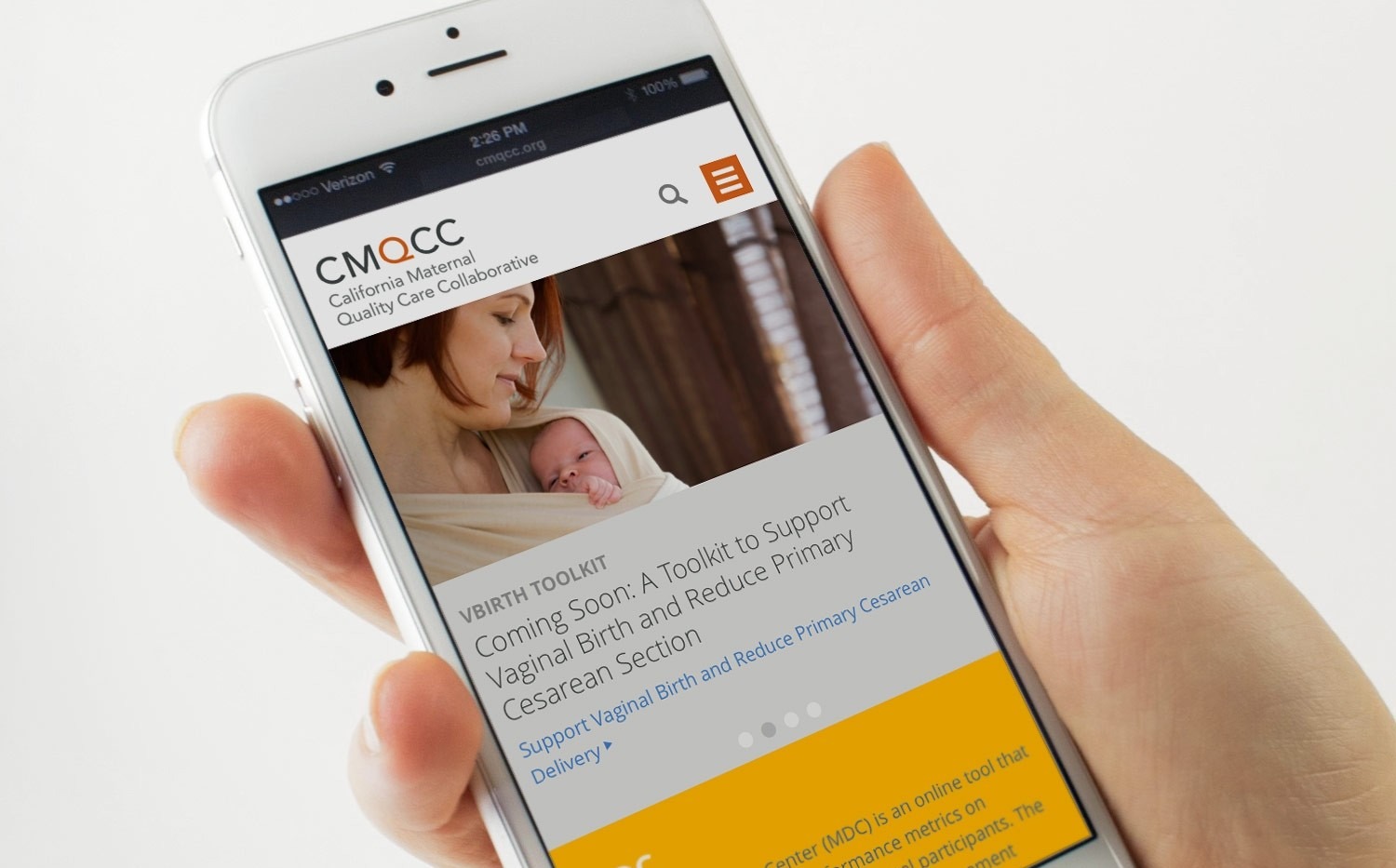 The Communicator Awards is the leading international creative awards program honoring creative excellence for communication professionals. Founded over two decades ago, The Communicator Awards is an annual competition honoring the best in advertising, corporate communications, public relations and identity work for print, video, interactive and audio.
The California Maternal Quality Care Collaborative (CMQCC) wanted a sleeker website that was simple to navigate and easy on the eye. Project6 began by condensing and organizing their content to showcase the wealth of materials and resources available. The homepage was restructured to create a visual hierarchy, clearly differentiating between top-level categories such as features, featured work, events, and news. To further freshen up the brand's identity, CMQCC's logo was refined while maintaining their traditional orange palette in a vibrant, modern twist.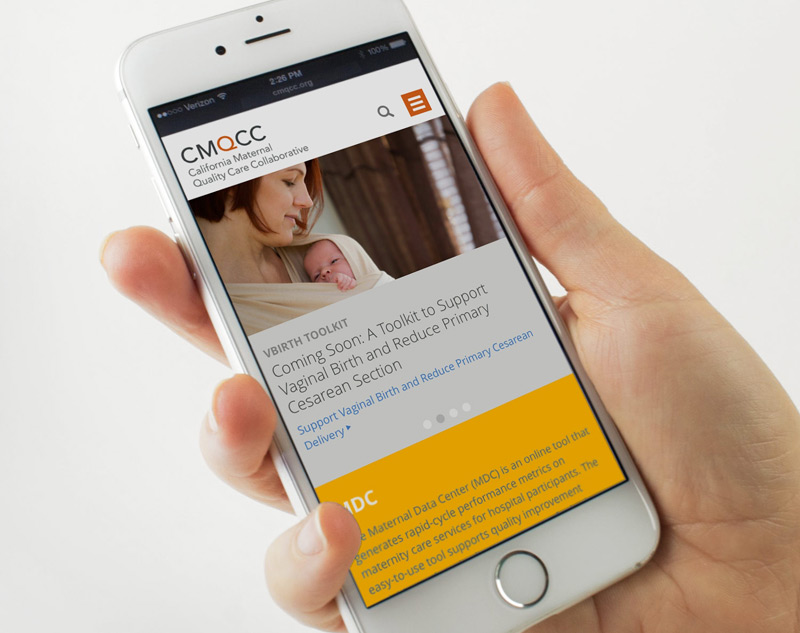 Using a staged approach, Project6 was able to raise the quality of CMQCC's online presence in its entirety, bringing consistency to branding, design and user experience. By choosing the Drupal platform, Project6 was able to provide a user-friendly way to manage content. Site administrators can now set user roles and categorize resources with ease. Additionally, custom templates were designed to appear polished with or without images, to allow for flexibility without requiring visual content. Visitors can find the information they need quickly, without navigating through unnecessary information or pages. Fully responsive to mobile devices and cross-browser compatible, the new website emphasizes CMQCC's efforts and influence in local and national healthcare communities.
To begin with, Project6 Design helped Career Girls by updating their outdated content management system, thereby providing administrators a streamlined, simplified way to add new content. Next, the website was redesigned with an entirely new homepage experience; instead of diving directly into content describing different role models, visitors are now invited to explore the idea of different careers. After choosing a path, they're then shown role models and supplemental information that match each selection. For visitors who aren't sure what to pick, Project6 designed a simple form asking girls what they like, from working with numbers to performing, before suggesting more tailored options.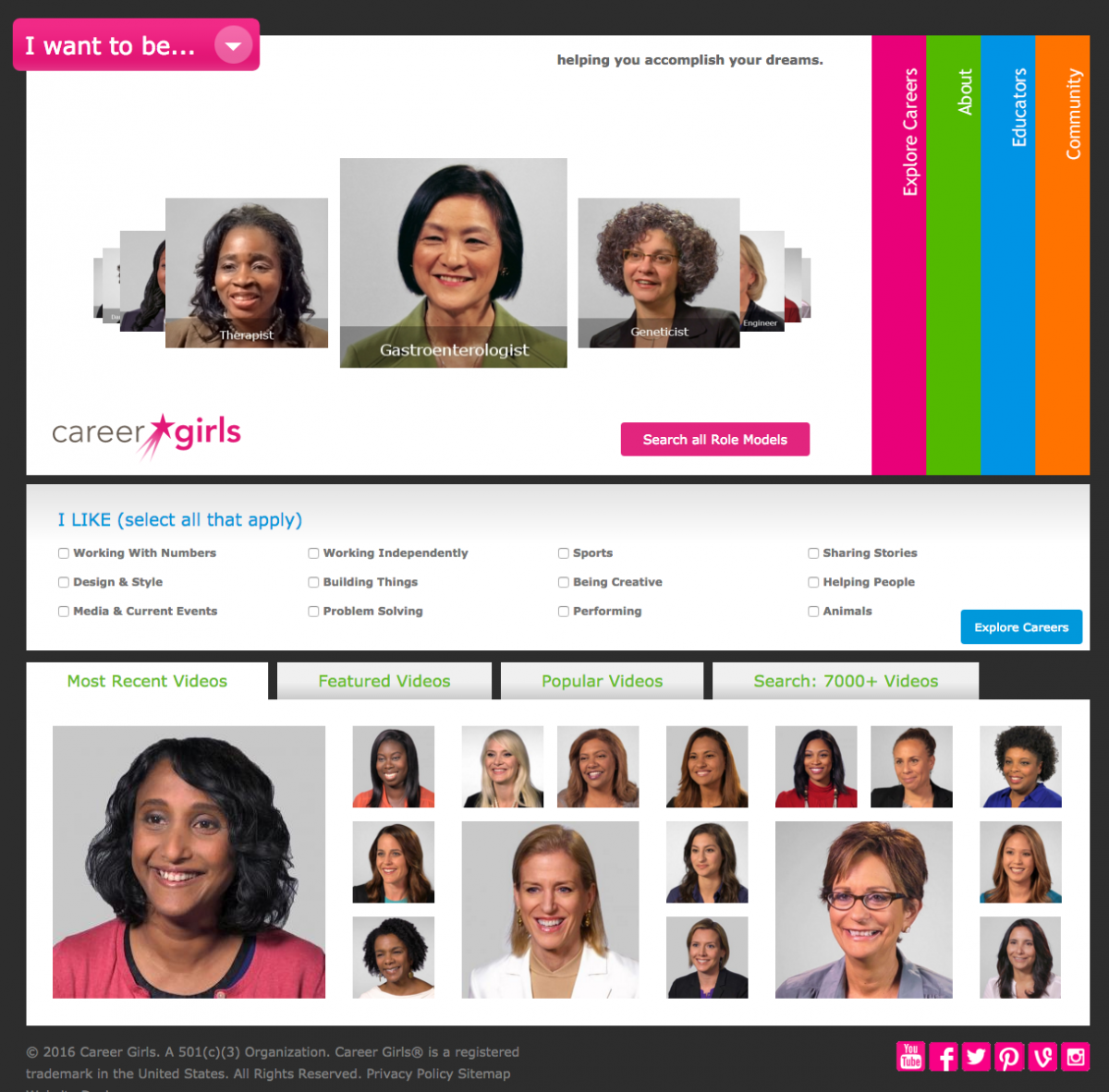 Visitors to the Career Girls website are now immediately engaged by a carousel featuring thumbnails of different videos. To explore, they can choose from a drop-down menu of different careers, or answer questions. Content can be filtered by date, popularity, featured, or visitors can search the thousands of videos based on their interests. The new website delineates between information for girls, educators, and community with a brightly colored menu, so those hoping to help inspire have an equally easy time finding what they need. The website now features over 7,000 videos in addition to tools for educators and community articles. Thanks to active social media outreach, Career Girls now receives millions of visitors. Finally, the new website is mobile responsive, so that a teenager viewing career info on her phone will have the same user experience as when she uses her desktop computer or tablet.
Since 1958, Lighting Services Inc has been dedicated to illuminating premier museums, retail stores, visitor centers, corporate facilities, theaters, and libraries nationwide. Lighting Services Inc's former website was dated, which affected the brand's ability to convey their innovative and contemporary style. Without mobile responsiveness and SEO optimization, customers found engaging with site specifics difficult. To highlight the quality of their products, LSI wanted a new website that emphasized the important art of display while providing ease of use for both visitors and site administrators.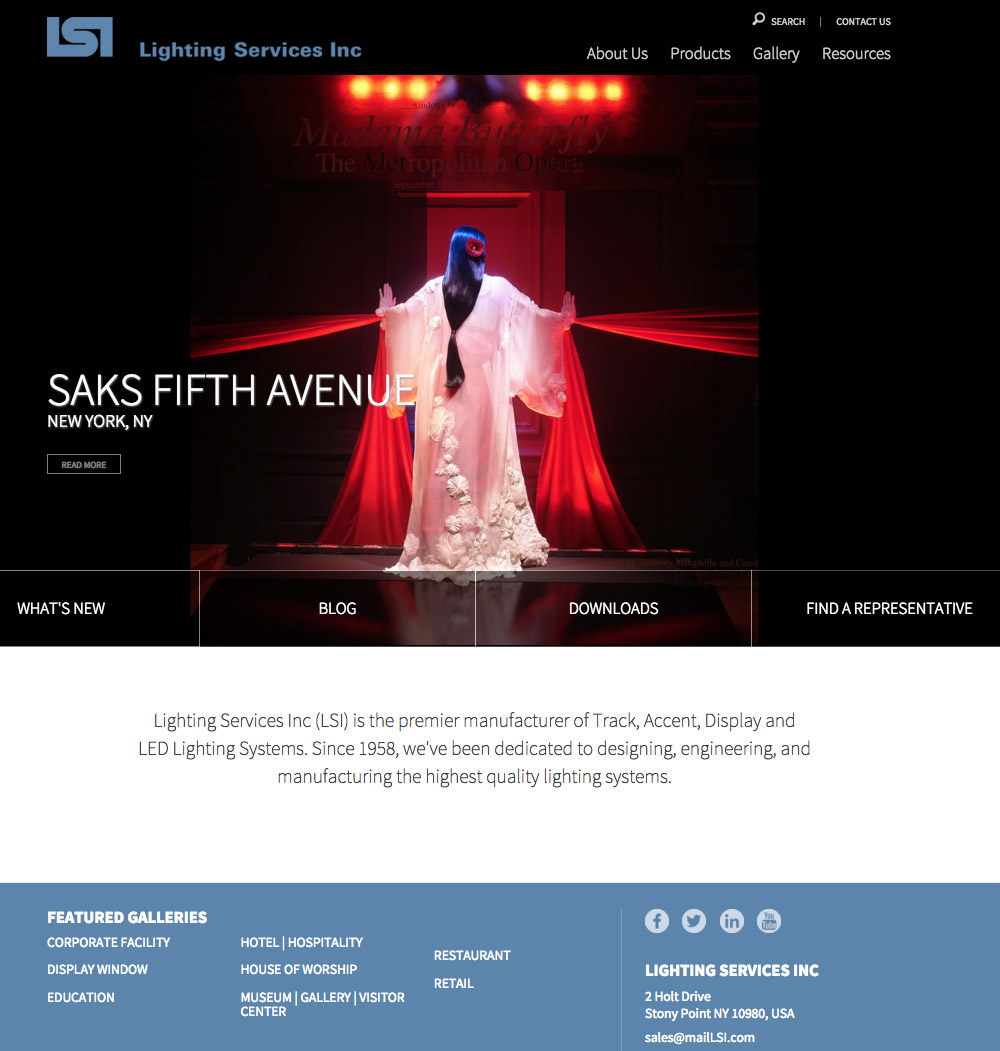 Project6 organized LSI's existing content, grouping products and accessories together with related projects to provide the structure for a simplified navigation and easy categorization of any new product lines in the future. Once the taxonomy had been locked down, Project6 Design began developing the new site on a Drupal platform. This user-friendly content management system allowed for integration of two databases that are vital for connecting LSI customers with local representatives as well as provide site administrators with complete control over their content.
An attractive, streamlined design featuring professional images of LSI's lighting installations creates a dramatic ambience for visitors of the new site. Simplified navigation illuminates a wealth of content and invites users to browse products or search for a rep or designer. As a more effective tool for customers to connect with LSI, the new website has already received a positive response. Easier to use, engaging to visitors, and responsive across all devices, LSI's new website is a successful representation of the excellence and aesthetic standards achieved by their brand.