Project6 Design Awarded Best Sports Site of 2013 at DrupalCon
Portland, OR – At DrupalCon Portland, Project6 design agency was awarded the 2013 Blue Drop Award for Best Sports Website for the Leisure Sports Club Sports website.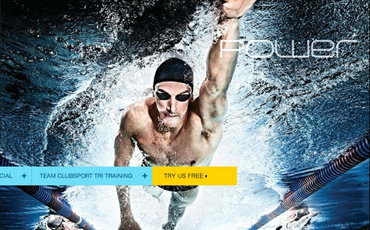 Leisure Sports, an active lifestyle business, designs, develops, owns and manages distinctive, high-end fitness resorts and hotels that offer world-class service, contemporary facilities, and innovative sports and fitness programs. Project6 Design refined the Leisure Sports sites' outdated navigation and branding, developed multiple types of content editors, updated an outdated and complex custom fitness scheduling tool, added internal promotions, and more.
The website is also responsive — so images are scaled and navigation is intuitive on all devices, from large desktop monitors to the smallest phones. The result is a single Drupal-driven website that serves all seven location websites and allows easy access to multiple editors to quickly make changes.
"Project6 rocked our web world!" said Carrie Gilbert, Web Content Specialist for Leisure Sports, Inc. "They took the time to listen to our team's many (sometimes conflicting) opinions and concerns, and created something that impressed us all. They really took our websites to a whole new level. And these websites were no walk in the park! I was really impressed with the Project6 team. Our fabulous new websites really are their own testimonials. I would highly recommend Project6 for their excellent work, service, and integrity."
The Leisure Sports website is built with the Drupal content management system (CMS). Drupal is an open source content management platform powering millions of websites and applications. It's built, used, and supported by an active and diverse community of people around the world. It is used by some of the biggest sites on the Web, like The Economist, Examiner.com and The White House. Drupal is a cutting-edge platform that supports the latest technologies that the Web has to offer. The Drupal project's principles encourage modularity, standards, collaboration, ease-of-use, and more.